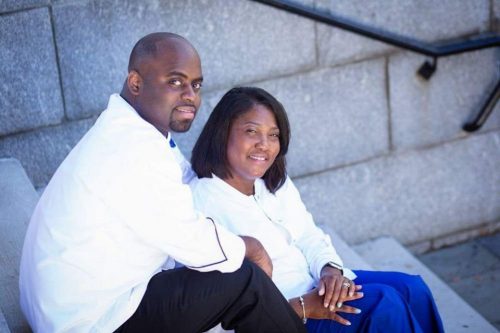 Daquan Woodberry is an Professionally Trained Chef. He studied right here in Richmond at Stratford University. He wishes to provide his community with quality food at reasonable prices. He pulls his inspirations for all his dishes from all over the world providing a menu that encompasses meals from a variety of cultures including American, French, Italian, Asian, Indian, Mexican, and Caribbean. All served meals are prepared with the highest caliber of nutritional and dietary quality. Enjoy Healthy Food That Tastes Good He is happy to present the Richmond area with alternatives to the usual fast food or processed food choices. Daquan is also an United States Marine Corps Veteran. He stays connected to his fellow veterans by hosting weekly open conversations to talk about mental health at the restaurant.
WE SERVE OUR CUSTOMERS WITH 100% CUSTOMER SATISFACTION
I love the atmosphere of this small family owned restaurant. The food is great, if you decide to come please try the FRENCH TOAST, everything made fresh to order and fast! The owners & everyone is friendly. Great place to grab quick tasty breakfast!
What a delightful place. The prices are very reasonable and the food is very good. Feels like home, both cooked and atmosphere. Definitely suggest this place. Breakfast was great.
This place is awesome! I had breakfast at lunchtime. Eggs were fluffy, biscuits perfect and the sausage gravy had real chunks of sausage! Owner and staff so warm and real! Choice of Boars Head meat. Very clean which is always a concern for me. Passed 100% Henrico board of health inspection. Last but not least the coffee is smooth and rich. Loved it! Will be back💕
A true hidden gem in RVA. Delicious food and a very friendly staff that makes you feel right at home.
Went in today for breakfast. Food was great & reasonably priced. Super friendly owners. Go see them!!! Comfort food for take out too.
Really good spot for tasty food. Pricing is excellent as is service.
Super friendly and family owned! The food is excellent, very yummy and filling! This is a great little spot!
Best breakfast in RVA. Love this place!!